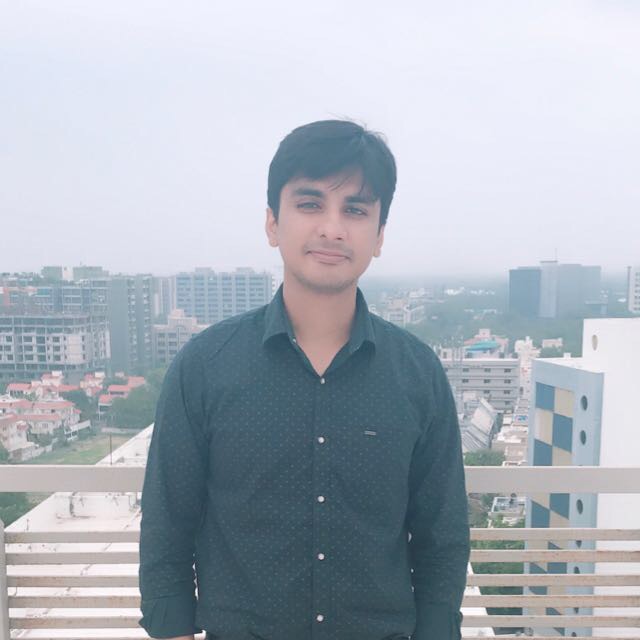 I'm

Raman Sahasi
Software Developer
Age

25

Address

25, Subhash Nagar, Udaipur, Rajasthan

E-mail

Phone

Experience

3.9 Year

Speciality

Java (Hibernate + Spring)
Hello! I'm Raman Sahasi. A System Software Engineer graduated from Rajasthan Technical University and having overall almost 4 years of extensive experience in developing state-of-the-art software modules for retail, restaurant and builder industry. Core expertise in numerous Technologies and Frameworks like Hibernate, Hibernate Search, Spring, Maven, JUnit, Design Patterns, Oracle, PostgreSQL etc... Have Acquired Oracle Workforce Development Program Certification in both Java and J2EE with 72% and 82% respectively.
&nbsp
Proffessional Skills
Hibernate Search proficient
Multithreading proficient
Projects
SKETCHCAFE - RESTAURANT BILLING AND ACCOUNTING APPLICATION
Team Size: 3
Role Played: Developer and Tester
Skills Used: Hibernate ORM, Hibernate Search, Spring, Maven, Oracle
Description: A desktop application to manage day-to-day operations of a Restauant or Cafe. Functionalities included Managing Orders, Printing Invoices, Managing Café Menus etc… Software was developed using Hibernate ORM v5.0.4, Hibernate Search v5.5.2, Spring MVC v4.0.1, Maven.
Visit Project's Website


SUNLIGHT FORGE AND FITTING - INVENTORY MANAGEMENT APPLICATION
Team Size: 3
Role Played: Developer and Tester
Skills Used: Hibernate, Spring, Maven, PostgreSQL, Hibernate Search, Hibernate Validator
Description: A Desktop Application for New Delhi based Metal Industry. Functionalities of this software were Managing Stock, Saving Input and Output Logs, Creating Snapshot of Stock, Managing Users, Implementing several Restrictions for Users based on User Level.
Visit Project's Website


ANUBHAV BUILDCON PVT LTD. - A DESKTOP APPLICATION FOR UDAIPUR BASED BUILDERS.
Team Size: 3
Role Played: Developer and Tester
Skills Used: Hibernate, Spring, Maven, Oracle
Description: A Desktop Application for Udaipur based builder group. Functionalities were to manage construction projects, income, expenses, staff credit leisures, salary. Software was developed using Hibernate ORM.


SKETCHBILLS - MULTIPURPOSE BILLING APPLICATION
Team Size: 3
Role Played: Developer and Tester
Skills Used: Hibernate, Spring, PostgreSQL Description: A Multipurpose Billing application created using Spring & Hibernate. Features were inventory management, stock management, invoice generation, profit calculator etc...


www.PrintOnlineStore.com - ONLINE DIGITAL PRINTING PLATFORM.
Team Size: 4
Role Played: Developer
Skills Used: PHP, JavaScript
PrintOnlineStore.com is a online digital printing platform focussed e-commerce company headquartered in Udaipur, Rajasthan. It specialises in selling products that are required by businesses and organisations like Business Cards, letterheads, envelopes, flex, flyers, brochures, posters, id-cards, notebooks etc. Was responsible for introducing variations in products by writing codes from scratch and also customised already available code.
View Project's Details...


www.praksisbasen.dk - DENMARK BASED REAL ESTATE WEBSITE
Team Size: 4
Role Played: PHP Plugin Developer
Skills Used: Core PHP
Description: A Denmark based Real-estate website. Developed several plugins written in Core PHP to introduce functionalities like automatic email notifications, automatic property expiration, displaying custom fields etc...
View Project's Details...


Work Experience
April 2015 - present
Software Developer
ScripTechWeb Infomedia - Udaipur
Worked as a Software Developer at an Udaipur based Startup. Was Responsible for working on a range of projects created using java (Hibernate + Spring) and interacting on a daily basis with local as well as international clients. Developed, maintained and promoted more than five Softwares. Was responsible for developing desktop applications and dealt with all phases of SDLC. Developed custom plugins for CMS from Scratch.
May 2014 - June 2014 (Intern)
Software Developer - Intern
National Institute of Information and Technology
Acquired Oracle Workforce Development Program Certifications in both J2SE and J2EE with 72% and 82% respectively. Worked on a NIIT administrative website created using Java Server Pages.
Education
June 2011 - April 2015
B.Tech - Computer Science & Engg.
Rajasthan Technical University - Kota
College - Pacific Institute of Technology, Udaipur
July 1997 - March 2011
St. Pauls Convent Senior Secondary School, Udaipur
Board - Central Board of Secondary Education (CBSE)
Technologies I've worked with
Achievements
eLitmus pH Score – 92.09 and 86.42 Percentile in Problem Solving and Quantitative Sections Respectively.
Qualified for Graduate Aptitude Test in Engineering (GATE) 2015 examination.
Secured 1st, 2nd and 3rd place In Gymnastics District Tournaments (Udaipur Region) in 2003, 2004, 2005.
Received Merit Recognition Certificate in NIIT 10th National IT Aptitude Test.
Received 'C' Certificate from NCC Air Wing unit 2007.
My Interests
I have a keen interest in books. I just love to read Non-Fiction which includes Business Skills, Biographies and Self-Help. My Favourite authors are Napolen Hill, Viktor E Frankl and Dale Carnegie.
I Love Running and I also Love to play BasketBall and Sudoku.
Running
Traveling
Sudoku
Cycling
Chess
To contribute to Open Source
Gymming
Contact Me
ADDRESS

Plot No. 25, Road No. 2, Subhash Nagar, Udaipur - 313001 (Rajasthan)

phone

E-mail